ANNABEL CROFT TENNIS ACADEMY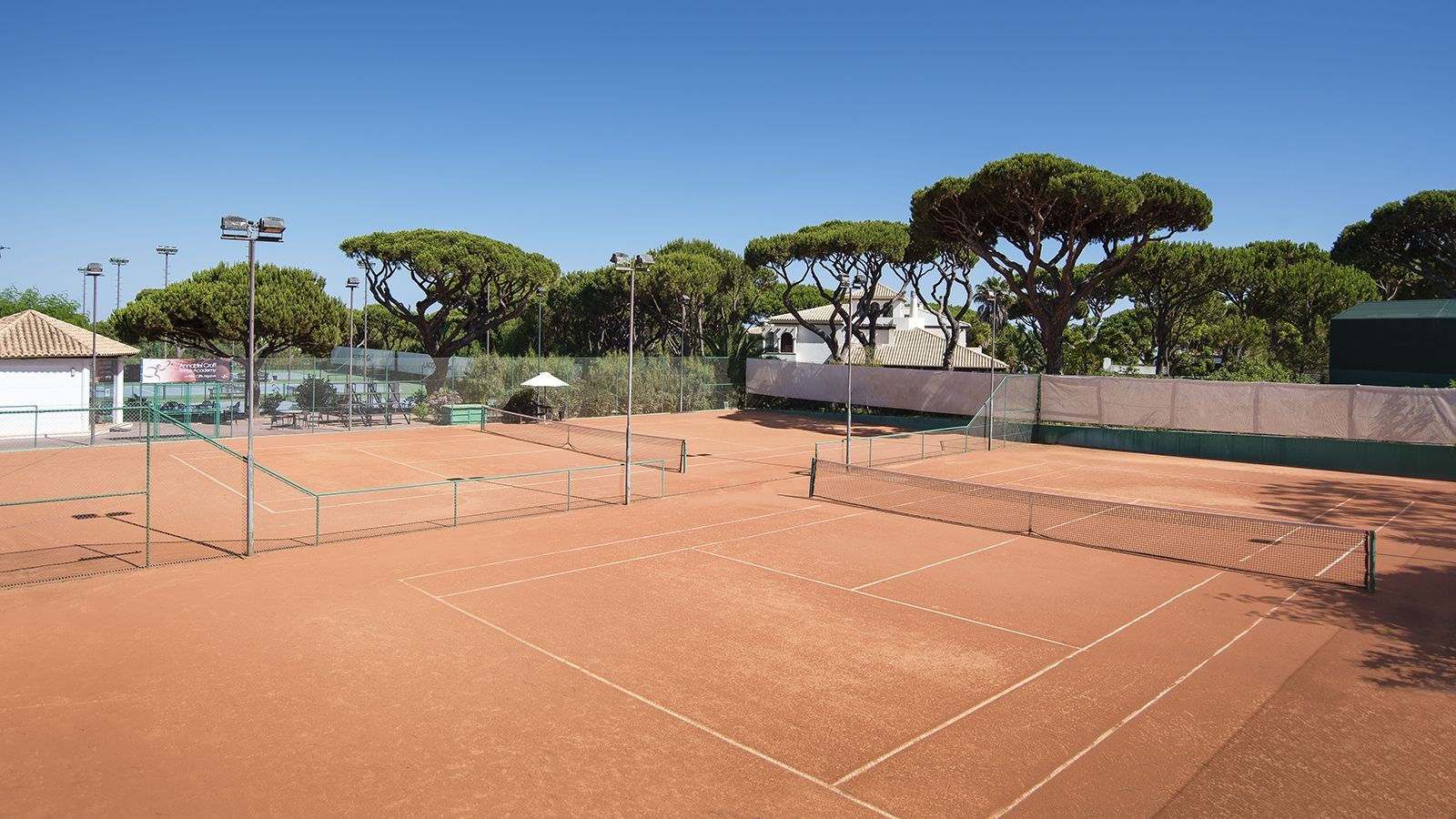 Located on the beautifully landscaped grounds of the Pine Cliffs Resort, the Annabel Croft Tennis Academy features 5 full size ATP floodlit courts consisting of 2 red clay and 3 acrylic courts, ideal for play in the day or night and the perfect base for all your tennis activities.
The Annabel Croft Tennis Academy team is on and to offer players a range of tennis services from court hire and racquet rental to coaching courses and tournaments. The Annabel Croft Tennis Academy is one of Europe's premier tennis coaching programmes.
Headed by the former British No.1 and current sports TV presenter, the academy specializes in delivering energetic, high quality coaching and professional levels of service at each of its tennis academies.
COACHING & TENNIS CLINICS
Players wishing to play tennis at Pine Cliffs can choose from a range of coaching organised and conducted by the qualified team of coaches at the Annabel Croft Tennis Academy. The academy programme has a wide selection of coaching courses available for both adults and children which cover all aspects of the game and are a great way to improve your tennis.
Each session is delivered using a selection of specifically designed drills and exercises that are challenging but ultimately rewarding and each group is carefully managed, with low numbers of players in each group to maximise your coaching experience.
The weekly coaching programme is supported by a range of seasonal tournaments and events that give players of all ages a chance to test their skills and take home a trophy!
For further information and reservations, please visit the Golf shop or contact us by:
Telephone: (+351) (289) 500 100, ext. 3576.
(From November to March, coaching & clinics available on request only.)
OUR TENNIS PROS
Michael Weyman (BSc, PGCert, CSCS)
Michael was born on the 5th of August, 1977 and he is from Middlesex, London - England.
Playing History: Middlesex University High Level Tennis Centre, Competed Futures Tournaments in Europe and USA
Tennis Highlights: Michael coached all levels from Junior to Pro. Strength and Conditioning - Pro Level.
Coaching Qualifications: LTA 4 Licensed / PTR Instructor
Favourite Tennis Player: Pete Sampras - Cool, calm and collected!
Favourite Quote: Heart in the oven, head in the fridge - Owen Farrell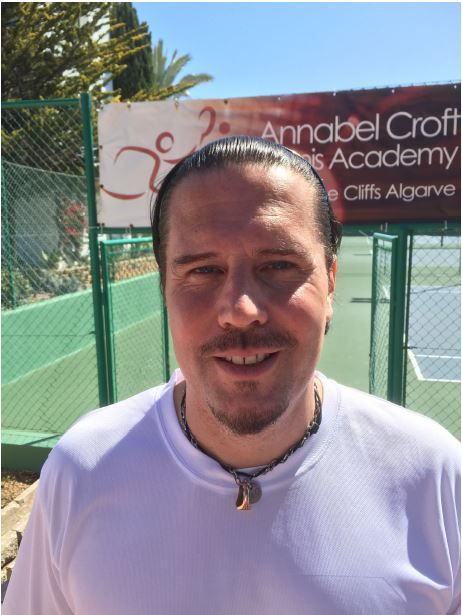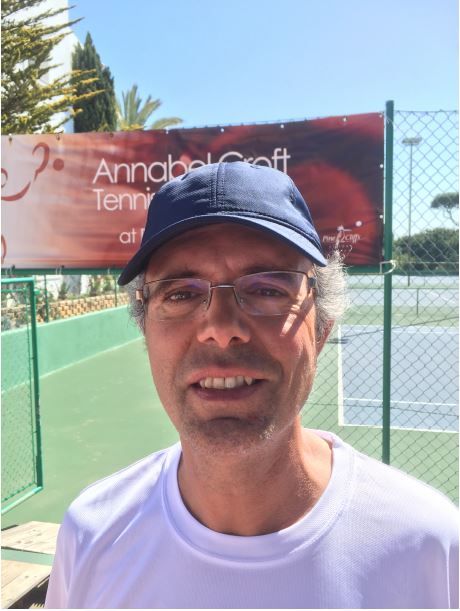 João Marques
João was born on the 5th of December, 1964 and he is from Faro - Portugal.
Playing History: João started palying tennis at the age of 9. He has been working with ACTA for two years.
Tennis Highlights: Former competition player (vet), coached at Jim Stewart Academy, Algarve Tennis Federation and Champs Academy. Coached young juniors toward success.
Coaching Qualifications: Portuguese Tennis Federation Level 1
Favourite Tennis Player: Andy Murray, Ivan Lendl and David Ferrer
Favourite Quote: Must give something to keep the essential going beyond expectations.