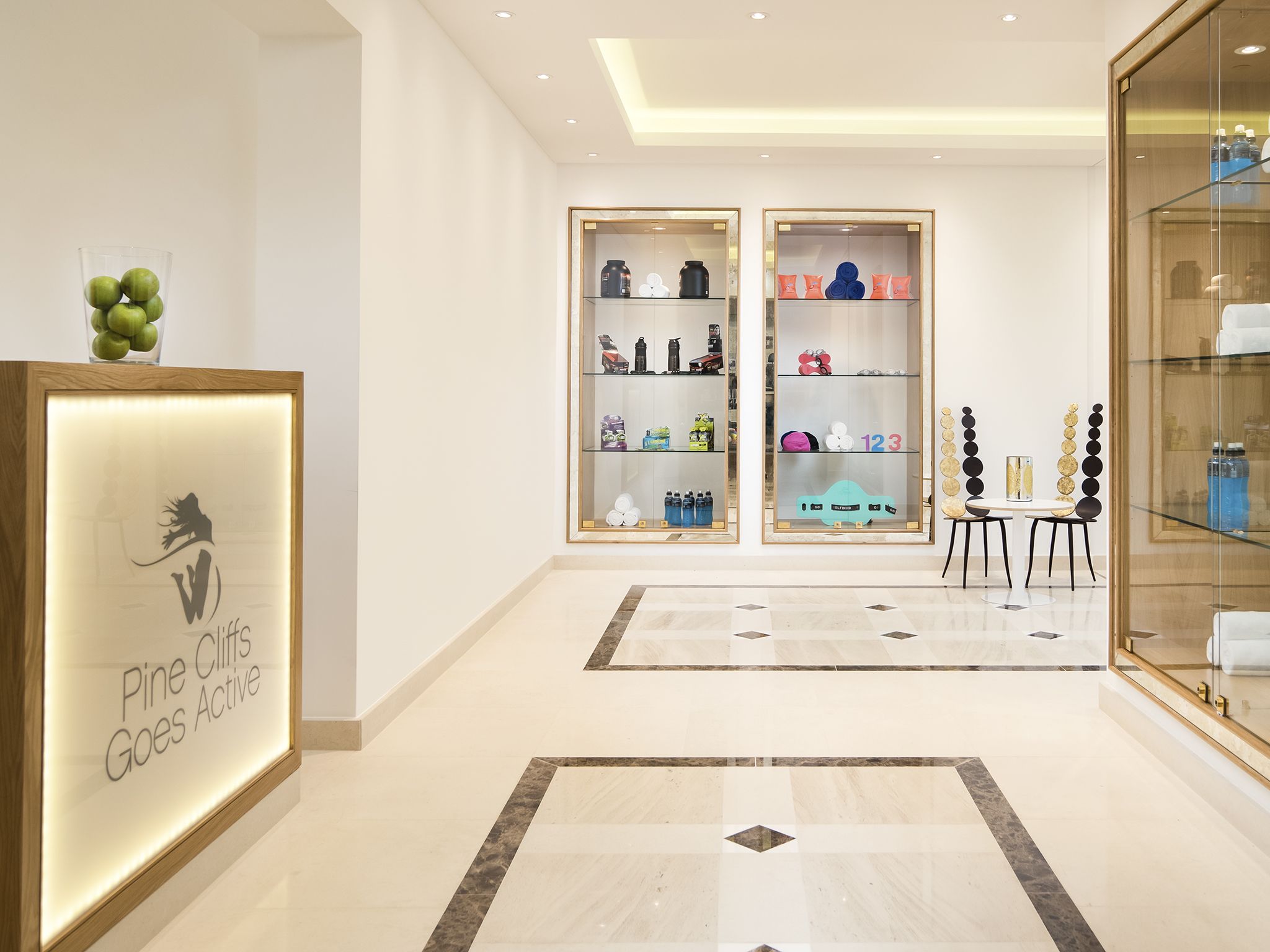 Aiming to provide its guests with a healthy lifestyle, Pine Cliffs Hotel has prepared a wide range of fitness experiences combining the best facilities, a selection of classes (private or group) and personalized training activities.
Beautifully redesigned and furnished throughout with state-of-the-art technology Pine Cliffs Goes Active health club, located within Pine Cliffs Hotel, offers 190-sqm2 of inspiring space to train and relax as you gaze at the inspiring views of the famous red cliffs and the Atlantic Ocean. Encircled by floor-to-ceiling windows providing an abundance of natural light, the workout area features the latest equipment from Technogym, alongside a range of static and free-weights.
An additional Pine Cliffs Goes Active fitness club is located at Pine Cliffs Residence and is also available for all guests, featuring Precor and Nessfit equipment. Both clubs have swimming pool, sauna, jacuzzi and steam bath.
Our comprehensive range of activities includes:
Personal Training
Swimming Lessons
Aqua Fitness
Pilates
Yoga
Zumba
Tabata
Localised workouts
Fitness Circuit
Private classes must be booked in advance through our attentive team at Pine Cliffs Goes Active health club.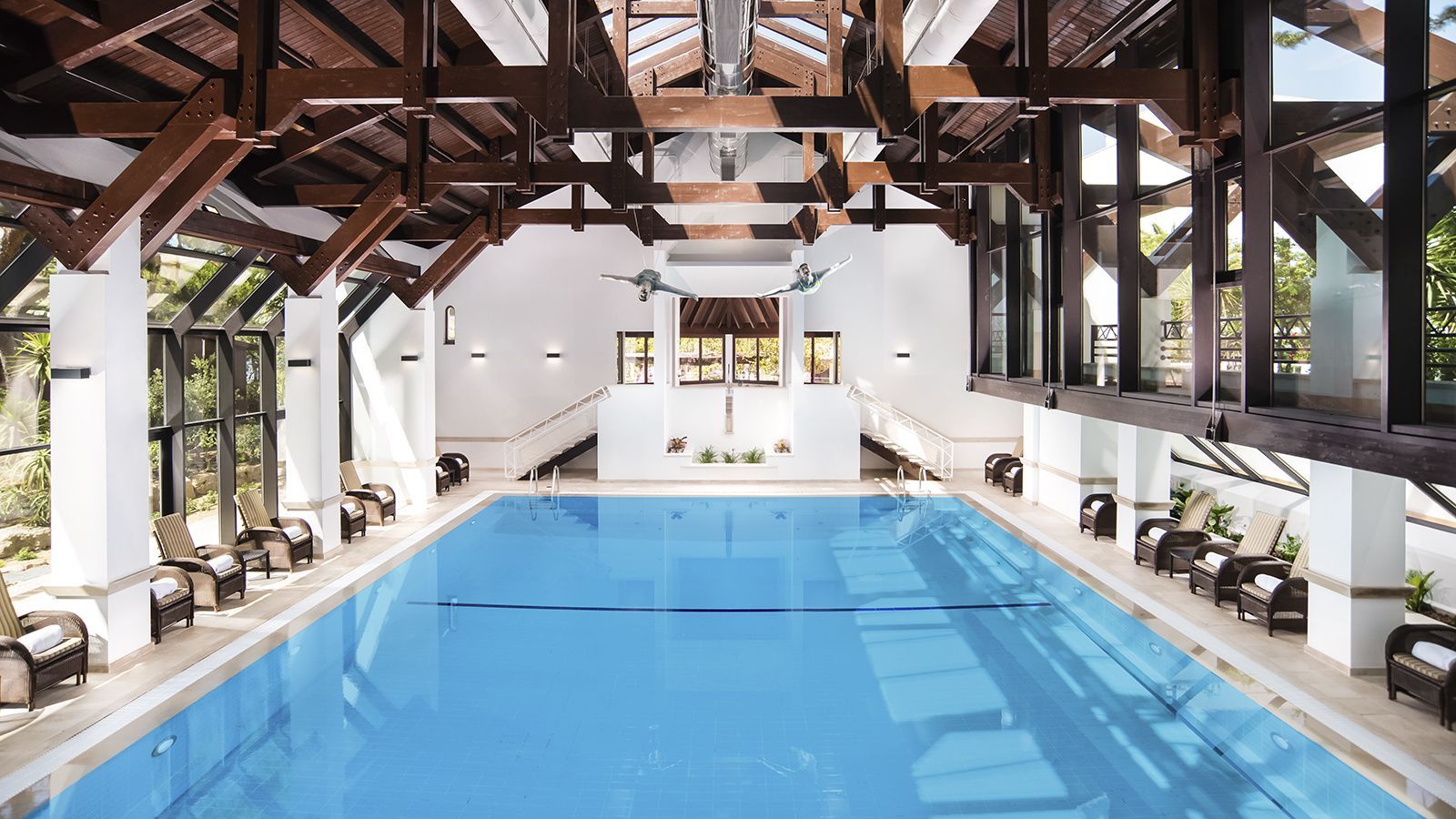 For further information, please contact us on +351 289 500 300 or via e-mail to 00199.hea@luxurycollection.com
Pine Cliffs Goes Active is open from 7am to 9pm, including the interior Swimming Pool. After this period guests can access the gym upon request to the reception.
To guarantee the well-being and comfort of all guests, the use of swimming cap is mandatory at the indoor pool. Children must be at least 16 years old to use the facilities, except indoor swimming pool in which children under 14 must be accompanied by an adult. Lockers rooms are available.